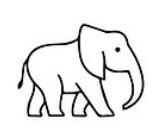 About Xishuangbanna

Xishuangbanna Dai Autonomous Prefecture is one of the eight autonomous prefectures in Yunnan Province, and its capital is Jinghong City. Dai people are the main ethnic group, and there are 13 ethnic groups living in the world.
Xishuangbanna is the region with the best preserved tropical ecosystem in China. It is known as the "plant kingdom", "animal kingdom", "biological gene bank", "an emerald on the crown of the plant kingdom" and so on. It has the only tropical rain forest in China. The nature reserve is a national-level ecological demonstration area, a national-level scenic spot, a member of the United Nations Biodiversity Conservation Circle, and an observation point for sustainable tourism development of the United Nations World Tourism Organization.
Xishuangbanna is famous for its natural tropical rain forest landscape and ethnic customs. Yu Shi, one of the hot tourist cities in China, has successively won the honor of the most internationally influential tourist destination in China and one of the 12 hottest tourist destinations in the world.